Simple home decor upgrades...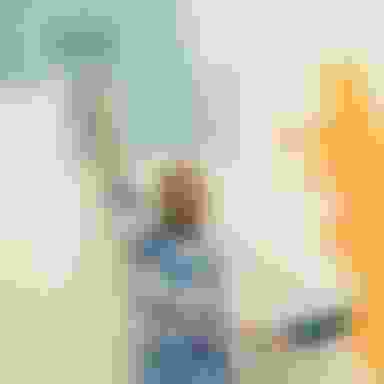 Need to freshen up your space this summer? There's no need to spend a bundle. Try a few of the following affordable and attractive design ideas to update your home.
Liven up your living room
• Install a large-scale print or painting to make your living room wall an artful display, or change the focal point of your living room by painting one wall in a bold hue.
• Hang a few floating shelves and use the vertical or horizontal storage space to display pictures or meaningful mementoes.
• Put a bar or tea cart in a corner of your living room to add an interesting and functional place to store beverages or tea cups (depending on your taste).
In the office
• Organize your book collection by color. This is a simple way to make a statement.
• Warm up a drab and functional space with a multicolored area rug or a unique throw blanket over the back of your desk chair.
• Put up a large magnetic board and fill it with quotes and pictures for a personal touch.
Kick up your kitchen decor
• Transform a cramped corner into a dramatic dining nook by painting the walls in a vibrant hue.
• Add some greenery, potted flowers or an herb garden to your window sill or group plants on a tiered storage cart for a cheerful addition.
• Have a little extra time? Try painting your cupboards a color that brings you joy and complements your overall color scheme.
Beautify your bedroom
• Instead of a headboard, use an eye-catching work of art or wall hanging to create the illusion of a headboard (without actually having to buy one).
• Open up a small bedroom by leaning an oversized mirror against the wall to create the illusion of more space.
• Don't want to actually put the effort into painting your bedroom? Brighten it with colorful pillows, picture frames, rugs and linens.
Give your bathroom a mini makeover
• The ceiling of a room is known as the "fifth wall" to many design experts. Try adding a coat of paint to your bathroom ceiling to give the space a whole new vibe.
• Change the knobs on cabinetry or upgrade sink faucets to freshen things up.
• Try a luxurious light in the "throne" room. Why not install a chandelier or add some fancy vanity lighting around the mirror?
These are just a few ideas to get you started. The takeaway here is that a major renovation isn't necessary to refresh your living space. Start with a few small projects in one or two rooms—which might inspire you to take on a larger home decor transformation in the future!
Back to issue